Hello! 
I know it's been a while,
so let's catch up!
What's next for the Ferrara's?
On November 25th, the fourth book in the Ferrara Family Mystery Series drops.  Get ready for MURDER AT VERONICA'S DINER.  I think it's the most outrageous mystery yet with an ending that even surprised me!  I think you'll enjoy it.  If you don't believe me here's what The Library Journal had to say about it in their review:
VERDICT: It's Janet Evanovich's Grandma Mazur times four when the "direct, loud, demanding, impatient, and tactless" Ferrara women get together for their fourth case (after Murder at Icicle Lodge). Fans of Stephanie Plum's adventures might want to sample the escapades of four Italian American women in New Jersey."

Can I have a dead body with my disco fries?
Listen Up.
I also recorded my first podcast.  Go to the News/Media page and give it a listen. 
Let's Go Back to High School
And I'm coming to a high school near you.  Sort of.  At the start of the pandemic I started writing, nothing in particular, whatever came to me.  Inspired by a friend's suggestion I wrote some high school plays specifically for competitions and drama classes.  And I sold three of them to Theatrical Rights Worldwide licensing.  I'll have more information about them when I soon and will post it here. 
Let's Get Even Cozier
If you weren't able to join us for our Quarantine Chat, you're in luck!  Click here for the video and enjoy:
Play recording (51 mins)
Recording password: rWU7skuZ
Let's Get Cozy During Quarantine.
This Tuesday, May 5th, join me and some other terrific cozy mystery writers for a live web chat at 2:00pm EST.  We'll talk books, mystery, and murder and you can't get any cozier than that!  https://bit.ly/3eK6wq8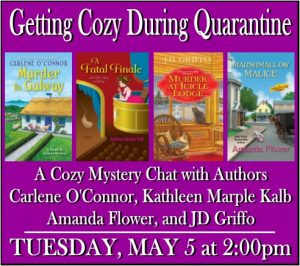 Figure Skating Can Be Deadly.
Especially if you're hanging around with the Ferrara Family! 
In their latest adventure — MURDER AT ICICLE LODGE — Alberta, Jinx, Helen, and Joyce go on a road trip with their besties – Sloan, Freddie, Vinny, and Father Sal – for a weeklong getaway to a Winter Wonderland.  But before anyone can even skate a figure eight, there's a murder.  Of an Olympic Figure Skating Champion, no less!  And then there's a blizzard that traps them all at Icicle Lodge.  It's like Agatha Christie's And Then There Were None with Jersey accents instead of British.  But just as deadly!

Remember, ice doesn't kill.  People do.
https://www.amazon.com/Murder-Icicle-Ferrara-Family-Mystery/dp/1496713982/ref=sr_1_1?keywords=murder+at+icicle+lodge&qid=1578161476&sr=8-1
Tomorrow's Gonna Be Murder.
Get ready because the Ferrara Family returns in another exciting, cozy, murderous adventure in MURDER IN TRANQUILITY PARK.  That's right, all four ladies – Alberta, Jinx, Helen, and Joyce – once again stumble upon a dead body while going on their morning jog and get entangled in another murder mystery that stuns their lakeside community.  Whodunit?  Why'd they do it?  And how in the world did they do it?!  The excitement and the body count doubles in the Ferrara Family's latest mystery adventure.  

Murder has never been so cozy.
Or easy to buy – just click here:
https://www.amazon.com/s?k=murder+in+tranquility+park&crid=3EO19QDCHRBDT&sprefix=murder+in+tranqu%2Caps%2C184&ref=nb_sb_ss_i_1_16
Let's Go Camping! 
Boot Camp That Is!
On Sunday, March 3rd at 2pm, I'll be a guest speaker at the Jersey City Writer's Group Boot Camp.  It's being held at Hudson County Community College right next to the Journal Square PATH station so it's easy to get to and it's free!  If you're in the area, come and join us – I'd love to see you there.
The focus will be on Sci Fi and Fantasy and I'll be sharing secrets of the genre, writing tips, and how I was inspired to write my two YA supernatural trilogies – The Archangel Academy Series and The Darkborn Legacy.
It's going to fantastic!  Hope to see you there!
ARE YOU READY TO GET COZY???
I sure do hope so because the first book in my new cozy mystery series has finally arrived!  It's The Golden Girls meets Nancy Drew with a pinch of Italian seasoning.  Alberta Ferrara Scaglione, her sister Helen, sister-in-law Joyce, and granddaughter Jinx, join forces to solve the first murder to hit Tranquility, New Jersey in years – the murder of Lucy Agostino.  Of course Lucy just happens to be Alberta's long time nemesis and just happens to be found floating face down in the lake right behind Alberta's house.  What else could the ladies do but turn into amateur sleuths?  Because as Alberta's says, "I never liked Lucy, but I didn't want her to wind up dead in my backyard!"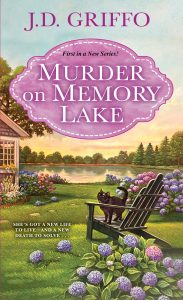 So make yourself a cup of tea – or do like the ladies do and grab your favorite bottle of flavored vodka – then get comfy and cozy on your couch or the beach or by the lake and join the Ferrara's as they set out to solve their very first crime – MURDER ON MEMORY LAKE.  I think you'll find that once you say hello to the Ferrara Family, you'll never want to say arrivederci!
https://www.amazon.com/Murder-Memory-Ferrara-Family-Mystery/dp/149671394X/ref=sr_1_1?s=books&ie=UTF8&qid=1533256854&sr=1-1&keywords=murder+on+memory+lake&dpID=513o4vIWw7L&preST=_SY291_BO1,204,203,200_QL40_&dpSrc=srch
FAMILY ROAD TRIP!
If you're in the Richmond, Virginia area on Sunday, July 15, come join the fun at Kensington's CozyClub Mini-Con! I'll be signing copies of MURDER ON MEMORY LAKE –  Book 1 in the Ferrara Family Cozy Mystery Series – plus there will be lots of fun swag for all! Tickets include a book voucher and are available at https://bit.ly/2IwxujK 

THE BOYFRIENDS ARE BACK
Just in time for Gay Pride, Steven, Lindsay, Flynn, Gus and the rest of the BETWEEN BOYFRIENDS gang are back in all their fabulous, neurotic, gay-larious glory.  If you fell in love with the Boyfriends when this book was first published, now is the perfect time to stage a reunion.  And if you've never experienced the joy this bunch of boys brings to life what are you waiting for???  Get thee to RadishFiction.com stat!  It's a cool new app that allows you to read a novel by buying it one chapter at a time.  But trust me, once you start reading about the crazy, sexy, outrageously funny exploits of Steven and company you won't stop until you get to the end of this homolicious romp.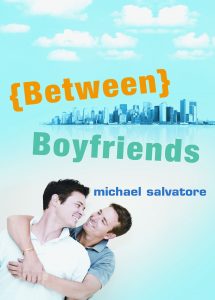 So go get BETWEEN BOYFRIENDS.  Because everyone – gay, straight, or in between – deserves a happy ending.
https://radishfiction.com/stories/rk6mtLPlkm?_branch_match_id=518387117678393575
MURDER, MOST COZY
Been on a bit of a hiatus, but have some exciting news to share.  As you can see from the banner above, there's a brand new book series coming your way – The Ferrara Family Mystery Series!  A new cozy mystery series written under the name J.D. Griffo.  (The J.D. is in honor of my late mother – Jean Dolores.)
If you love a good old-fashioned mystery a la Jessica Fletcher, Joanne Fluke, and Lee Hollis, you'll love The Ferrara Family Mysteries.   Think The Golden Girls meets Nancy Drew with some Italian flava! The Ferrara's are three old Italian ladies – Alberta, Helen, and Joyce – who team up with Alberta's granddaughter – Jinx – to solve murders.  (And if Alberta's beloved cat, Lola – short for Gina Lollobrigida – isn't napping, she might help too.)  Along the way they argue, laugh, drink flavored vodka, and eat tons of Entenmann's desserts.  It's murder, it's mystery, it's cozy and it's very Italian.
The first book in the series – MURDER ON MEMORY LAKE – debuts this August.  So mark your calendars and get ready to welcome The Ferrara Family Mystery Series into your life!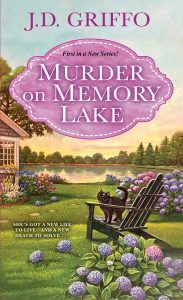 Another Unnaturally Good Deal Coming Your Way
From March 30 – April 12, you'll be able to get both THE ARCHANGEL ACADEMY SERIES and THE DARKBORN LEGACY for under twenty bucks! ($17.94 to be exact!)  E-book versions of all six of my novels in the two young adult supernatural series – UNNATURAL, UNWELCOME, UNAFRAID, MOONGLOW, SUNBLIND, and STARFALL – will all be available ranging in price from $0.99 – $4.99 in late March through April 12.
There's never been a better (or cheaper) time to fall in love with Michael and Ronan or find out why Dominy's 16th birthday is not only life-changing, but kind of hair-raising too.
So get your e-books and e-njoy!
Get Ready For An Unnaturally Good Deal
Starting in October you can get all three novels in the THE ARCHANGEL ACADEMY SERIES – UNNATURAL, UNWELCOME, and UNAFRAID – for just $2.99 each.  Can you believe it??!!  Just go to a major eBook retailer, download the eBook, and enter the fantastic, amazing, and beautiful world of Michael and Ronan.  Be introduced to their incredible love story, some water vamps, something called an efemera, the very complicated, somewhat vengeful, highly misunderstood mother of all vampires Edwige, and of course, the place where it all started, Weeping Water, Nebraska.
So mark your calendars and prepare yourself for some cheap thrills this October.  Because let's be honest, where else can you find so much entertainment for under ten bucks?

A new day – A new blog!
THE HUMAN RACE
I'm not political, nor am I particularly satirical, but I'm always up for a challenge and soooooo . . . I've decided to write a political satire!  It's called THE HUMAN RACE and it's a fictionalized take on the 2016 presidential race from a decidedly non-political point-of-view.  I'll try to update as quickly as I can, but for starters go to the Blog section for Part 1.  As Rachel Maddow might say, The race is officially on!!
THE SINGING AUTHOR
When I'm not writing (or rocking the day job) you might find me singing.  And that's just what I did last month in a little cabaret in my hometown.  It was both nerve-wracking and thrilling to be back on stage all by myself after almost ten years, but being surrounded by family and friends it truly was a joyful event.  If you want to take a listen, check it out on YouTube.  Here's the link to the first of three videos.  Enjoy!
https://www.youtube.com/results?search_query=michael+griffo+2-20
WINNING!
Very excited to announce that my play – CAN DINA EVEN SPELL AFGHANISTAN? – was a finalist for the Reva Shiner Comedy Award!  Woo-hoo!!  My play was selected among a group that includes the incredibly talented Theresa Rebeck!  I think it's the most excited I've been for NOT winning a contest ;-))  
I'M TWO FOR TATTOO!
It's happened again!  Another fan got a tattoo of the phrase "FOREVER BEAUTIFUL, FOREVER MINE" – this time tattooed on his forearm instead of his back. Clearly, a few people out there are as romantic as Ronan and feel that an expression of eternal love should be permanent!  I guess it's just another ink-ling that my words have resonated with readers.  Such a great compliment and I'm so very proud!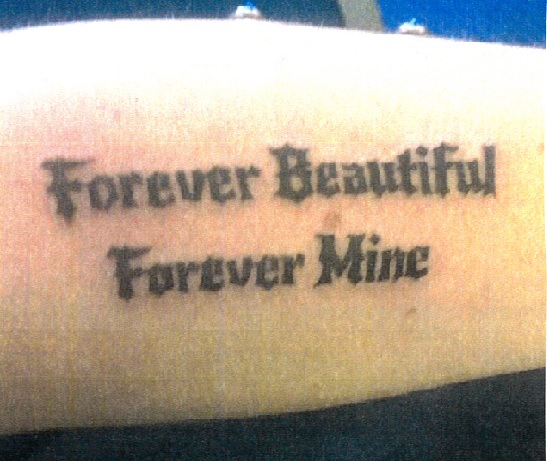 INKED WELL
How cool is this?!  A fan was so moved by a recurring phrase I wrote in THE ARCHANGEL ACADEMY SERIES that he got it tattooed onto his back!!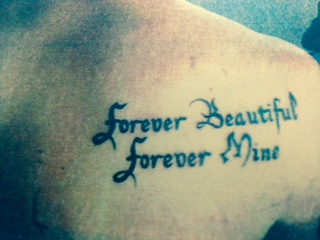 It's the phrase that Ronan says to Michael as a symbol of his undying love for him.  And now it's a symbol of one fan's undying admiration for my work.  As Ronan would say, "I'm gobsmacked!"  And truly honored and amazed that someone found something I wrote so important that he wanted to carry it around with him for the rest of his life.  I am forever grateful.
LET'S PLAY
Check out the Play section of the site for excerpts of my new play – THE EXCHANGE STUDENT.  Written specifically to be performed by high school students, it's the story of what happens when a teenaged vampire – Jack Diamante – (Yes, I love that name too!) saves a witch from the unwanted advances of an obnoxious fire demon and is put under a spell:  If Jack can make someone love him in three months time, he and all is blood relatives will be able to walk in the sun for all eternity.  It's an offer that Jack cannot refuse and so he leaves Romania to come to America as an exchange student and find his true love.  Of course, nothing goes as planned and all hell breaks out.  Jack's good intentions turn his new high school into the setting for the biggest blood bath since Carrie!  It's fun, it's bloody, it's got vampires!  It's everything teenagers want!

And then for the older actors in the house, there's my other play – CAN DINA EVEN SPELL AFGHANISTAN?  A four female character, one set comedy-drama that asks the question: Can you still love a family member even if she becomes a terrorist?  The DuMornay family is stunned when it's revealed that mild-mannered, conservative, never-one-to-like-change Cousin Dina is somehow linked to a terrorist cell.  The deeper they dig to find out if this could possibly be true, the four woman – Catherine, Claire, Daisy, and Iva – reveal and expose intimate parts of themselves they never had the courage to do before.  Outrageously funny and very touching, it's a play that will have you wondering what kinds of secrets your relatives might have.
Give them a read and enjoy!  And if you're a high school, college, community, amateur, or small professional theatre and are interested in licensing one of these plays – are any other plays I've written – just send me an e-mail.
Michael 
THAT'S MISTER GRIFFO TO YOU!!!  
THIS FALL I'M TEACHING A PLAYWRITING CLASS AT ATC STUDIOS IN CLIFTON, NJ.  COME JOIN THE FUN, LEARN THE BASIC ELEMENTS OF PLAYWRITING, AND BY THE END OF THE CLASS YOU'LL HAVE WRITTEN YOUR OWN SHORT PLAY.
CLICK BELOW FOR MORE INFO!
http://www.atcstudios.org/theatre_clifton_nj_classes/theatre_conservatory_class_schedule.html
ANOTHER GREAT STARFALL REVIEW – THIS ONE FROM BOOKLIST:  Griffo's irreverent humor and wonderfully diverse cast of characters make this paranormal series stand out in a sea of otherworldly multivolume sets.
Chapter 16 of HOLD BACK THE NIGHT is now in the Blog section.  The last line of this chapter is one of my absolute favorites!  If anyone is listening, it would make a BRILLIANT cliffhanger for a TV series!  Next week will be the epic conclusion!
COMING SOON  – Info on how you can license my plays.
STARFALL REVIEW . . . A SHORTY, BUT A GOODIE!
http://www.nightowlreviews.com/v5/Reviews/Crossroadreview-reviews-Starfall-by-Michael-Griffo
I'M A YOUTUBE-LEBRITY!  CHECK OUT MY LIVE CHAT WITH RACHEL FROM READING IN TWILIGHT – AND LOOK FOR YOUR CHANCE TO WIN ALL THREE ARCHANGEL ACADEMY BOOKS
http://www.youtube.com/watch?v=ttU_lBBmYa4
CHRISTMAS IS HERE!! 
The time has come to check out my blog and start reading the prologue and 1st chapter of HOLD BACK THE NIGHT.
Each week I'll post a new chapter of my very first unpublished novel – HOLD BACK THE NIGHT – as an early Christmas present!  Think of it as AMERICAN HORROR STORY meets REVENGE.  (Or for those of us old enough to remember DARK SHADOWS meets KNOTS LANDING!)  It's a really fun gothic soap opera with vampires and cliffhangers so however you look at it, it'll be a fun ride!  Stay tuned!!
HOLD BACK THE NIGHT
a new novel by Michael Griffo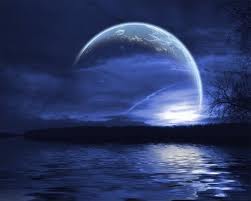 Happy Holidays – Now start reading!
AND SUNBLIND GETS A RAVE!!
http://www.booklistonline.com/Sunblind-Michael-Griffo/pid=6253597
I'M GUEST BLOGGING . . . IN ECUADOR!!!
Click on NEWS/MEDIA and read all about it!
IT'S PURE FAN-DEMONIUM HERE!
Click on the Talk To Michael page and check out the first ever piece of FAN ART inspired by The Archangel Academy Series!!!
And yes you know what's coming next . . . wait for it . . . it's FAN-TASTIC!!!
PSST!!! Rumor has it I'm AWESOME!  Check out the News/Media page to find out why!
After years of trying to do it on my own I wisely took a friend's advice and brought in a team of professionals to give my website a much needed make-over.  Drum roll please!  Welcome to the new – and vastly improved – MichaelGriffo.com!
My hope is that you'll find this site fun, informative, and a place you enjoy visiting.  We'll chat, we'll laugh, we'll interact and get to know each other better.  To start things off, here are some Griffacts (facts about me that is) that will shed some light on who I am as a person and a writer.

Background
I was born in Hoboken, New Jersey (home of Frank Sinatra), but moved to Secaucus when I was in the sixth grade.  After high school, I went to New York University and majored in Journalism and since then I've worked as a magazine editor, actor, and even a legal assistant.  Like most twentysomethings, I had to experience the New York City lifestyle, but after a few years of living in an apartment the size of a shoebox, the luster faded and I made the trek back home to the suburbs.  Culturally and aesthetically New York cannot be beat, but nothing is better than coming home to my own backyard and being able to hop in my car to drive to parts unknown.
Inspiration
Growing up I was always fascinated with the supernatural and science fiction.  Dark Shadows, Logan's Run, The Man From Atlantis, Battlestar Galactica, Buffy the Vampire Slayer, are some of my favorites that – for better or worse – shaped my storytelling.  Even my all-time favorite novel – Jane Eyre – is a gothic classic laced with supernatural elements.  That Charlotte Brontë was so far ahead of her time!
As you might expect there are certain authors who inspired – and keep inspiring me – to become the best writer I can possibly be.  Shirley Jackson is quite simply a master!  Her novel We Have Always Lived in The Castle is brilliant and a must read.  I haven't read the entire Stephen King oeuvre, but I was quite surprised to find that Carrie is not just a thrilling story, but beautifully written as well.  C.S. Lewis's Chronicles of Narnia is a perfect example of a children's series that transcends children's literature to become something provocative and thoughtful.  His Screwtape Letters and Space Trilogy are just as insightful as they combine religious ruminations with science fiction.  The simple, yet evocative prose of John Knowles's A Separate Peace will always hold a special place in my heart, as will F. Scott Fitzgerald's The Great Gatsby, which is just gorgeous.  
And nothing says inspiration like imitation!  Right after I read Suzanne Collins's wild ride that is The Hunger Games, I knew I had to write my next novel – MOONGLOW – in the first person, present tense.  And so I did!
So that's a little bit about me.  Keep clicking through the site and you'll find out even more!
Thanks for visiting!
Michael