Ciao mystery lovers!
It's the
MURDER IN AN ITALIAN VILLAGE
Book Tour!!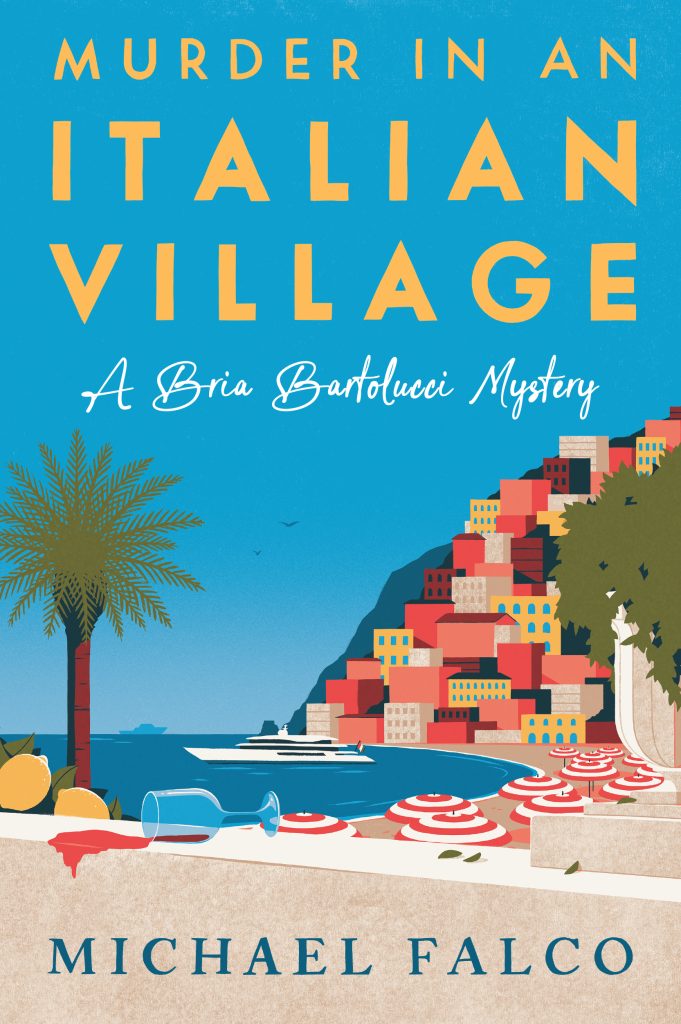 Kensington Cozy Con South
Saturday, September 16
12:00pm – 4:00pm
Turning Page Bookshop, Goose Creek, SC
https://turningpagebookshop.com/
The Day The Book Drops Party
Tuesday, September 26
7:00pm
WORD Bookstore, Jersey City, NJ
https://shop.wordbookstores.com/event/word-presents-michael-falco
Kensington Cozy Con Midwest
Saturday, October 14
12:00pm – 4:00pm
2 Dandelions Bookshop, Brighton, MI
https://www.2dandelionsbookshop.com/event/cozy-con
Easton Book Festival
Sunday, October 22
12:00pm – 1:30pm
Book & Puppet Company, Easton, PA
https://eastonbookfestival.com/
Books to Die For Mystery Con 
Saturday, October 28
1:00 – 4:00pm
A Likely Story Bookstore, Sykesville, MD
https://www.sykesvillebooks.com/event/books-die-mystery-con
In Person Event
Sunday, October 29
Fountain Bookstore, Richmond, VA
https://www.fountainbookstore.com/
In Person & Zoom Event
Monday, November 6
7:00pm
Langley Adams Library
https://langleyadamslib.assabetinteractive.com/calendar/murder-in-an-italian-village-2/
In Person Italian Book Club Event
Tuesday, November 7
2:00pm
Avon Public Library
Avon, CT 
https://www.avonctlibrary.info/event/murderinanitalianvillage/
SIGN UP TO RECEIVE NEWS & UPDATES
ABOUT MICHAEL
Michael Griffo was born, raised, and has since relocated to New Jersey.  He is an award-winning playwright, screenwriter, novelist, and freelance writer.  His plays have been produced throughout the country, in London, and some can be licensed at Playscripts.com and TRWPlays.com.  Two of his plays – CLOUDY and 5G/10B – have been published in Smith & Kraus's Best 10 Minute Plays for 2 Actors: 2005.
Michael has written 13 novels, 1 novella, and contributed an essay to an anthology.  Two young adult supernatural trilogies, one cozy mystery series, two pieces of gay fiction all have been published by Kensington Books.  Two self-published books can be found at Smashwords.com and he's written several screenplays that may, one day, actually get produced.
As a freelance writer, Michael's written for and contributed content to Camp Broadway, Kids' Choice, FamilyPC, Soap Opera Weekly, PictureTel, TheBark.com, and many more.
When he's not writing, Michael can often be found figure skating and he recently passed his final test to become a Level 6 adult figure skater.  Beijing 2022!