UNAFRAID
Archangel Academy Novels Book 3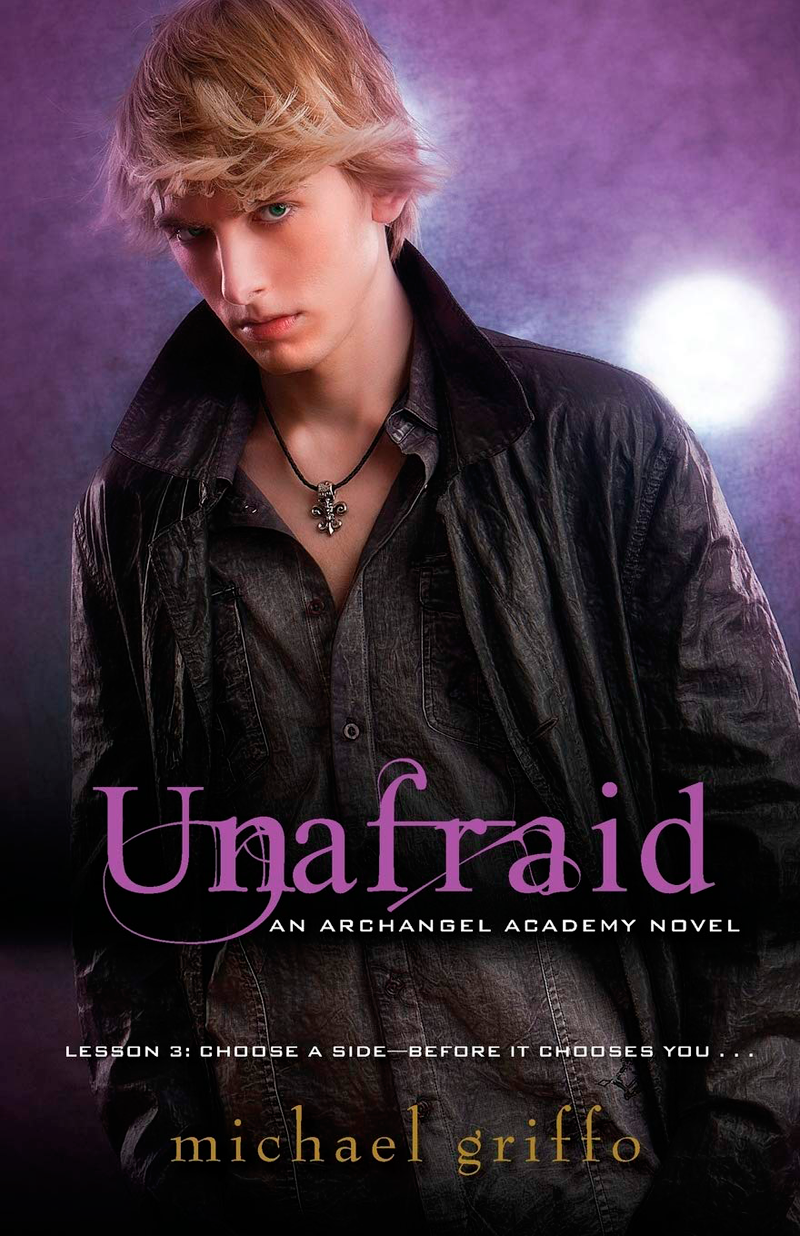 The boarding school known as Archangel Academy possesses a legacy of secrets known only to a privileged few. For in this peaceful, charming part of England lives a population of vampires at war with one another–and Michael Howard is caught in the middle of it all. . .
When Michael left his small Nebraska hometown to enroll at Archangel Academy, he couldn't have imagined how much the experience would change him. Once mortal, Michael is now a vampire with a destiny that was foretold long ago, and a group of friends with their own mysterious abilities.
But there are enemies too, some of them hiding in plain sight. Being strong enough to defend himself isn't enough. Michael must find a way to protect his entire race of vampires. Dark forces within the school will drive everyone to take sides in the escalating violence. And for all his new powers, Michael will discover that love, jealousy, and vengeance have a danger all their own. . .
GET THE BOOK
WHAT READERS ARE SAYING
"I loved continuing to see the transformations in Michael and watching him grow and find himself as he also finds out about love, loyalty, and trusting his instincts. He has formed some strong relationships that continue to be tested but he also has found out a lot more about himself. Unafraid has a consistent message of self acceptance and acceptance of others that I love. It really steps outside the normal relationships you see in YA paranormal romance novels and introduces some really interesting characters. I love that we get insight to what some of our main characters are thinking and the things they try to conceal ,sometimes even from themselves.Unafraid has it all : love, romance, adventure, vengeance, action , and intrigue."
– APRIL
"I enjoyed reading these books and the characters were mostly engaging and interesting. Sometimes the cliche was rich, but it worked. The idea of a different type of vampire was fresh and creative and was daring considering old lore had Dracula unable to cross moving water on his own in the Christopher Lee movies. Its a quick and engaging read."
– CAPTAIN RHETORIC
SIGN UP TO RECEIVE NEWS & UPDATES