BETWEEN BOYFRIENDS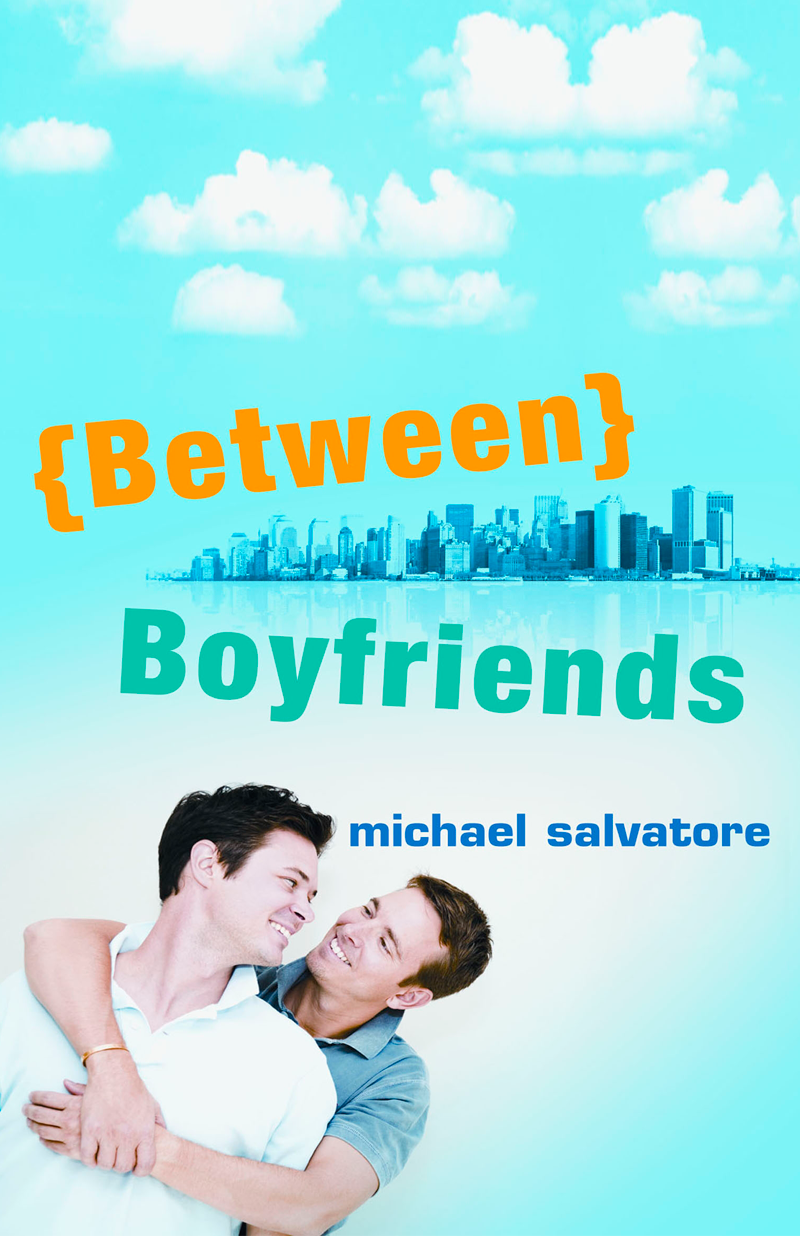 In this sharp, entertaining, wry-but-tender debut, Michael Salvatore follows one man's search for the perfect boyfriend in a hilariously imperfect world.
Single, slightly neurotic Steven Bartholomew Ferrante loves his sharp-tongued, loyal friends, his chaotic job as producer for the daytime soap If Tomorrow Never Comes, and his crazy Sicilian mother, not necessarily in that order. Yet at thirty-three, his life is a little like the peppermint mocha coffee drinks that are his favorite indulgence–fun, frothy, but only superficially satisfying.
Four years after his boyfriend kicked him to the curb, Steven is still trying to find a replacement. There's been no shortage of casual couplings and one night (or less) stands, but while other body parts are catered to, his heart wants something more. Someone to share sexy Sunday mornings and shopping trips to buy unnecessary kitchen appliances. Someone he can trade knowing smiles with while dishing dirt with his crew at their favorite Chelsea haunts. Somebody to love.
And maybe he's finally found it. Because if Steven's learned one thing from If Tomorrow Never Comes, it's that every storyline has its twists–and the beauty of living spoiler-free is that you never know who's waiting in the wings. . .
GET THE BOOK
WHAT READERS ARE SAYING
"Witty and entertaining tale of thirty-something gay professionals living the good life in Manhattan but longing for the perfect. To say that "Between Boyfriends" owes something to "Sex in the City" does not diminish debut author Michael Salvatore's accomplishment in producing a chronicle of contemporary gay men–and particularly one man, Steven Ferrante–that never flags. Part of a group that is trying keep up with expectations and fantasies in the city that arguably demands the most in beauty, wit and energy from its citizens, the thirty-three year old Steven has been dumped by his last serious boyfriend, and now nervously has his eye on his shelf life as an A-lister. All meetings (typically at the neighborhood Starbucks) with new guys are treated as auditions for a long-term relationship. All transactions are reported to and dissected with his posse of best friends that include a semi-famous ice skater, party-planner, male escort, etc. (the SITC connection).
The best part of the book is the repartee which rarely lets up and is entertainingly bitchy and knowing, but the inclusion of Steven's family in the drama is also wonderful and unfailingly funny. Occasionally, the very breathlessness of the action starts to get a little tiring, but then author Salvatore makes a timely gear change, and we're off to the races again. Will Steven eventually get back his groove (to steal from another story working this material)? What do you think?
Funny, lively and optimistic novel by very good writer."
– BARRY BALLOW
SIGN UP TO RECEIVE NEWS & UPDATES