MOONGLOW
The Darkborn Legacy Book 1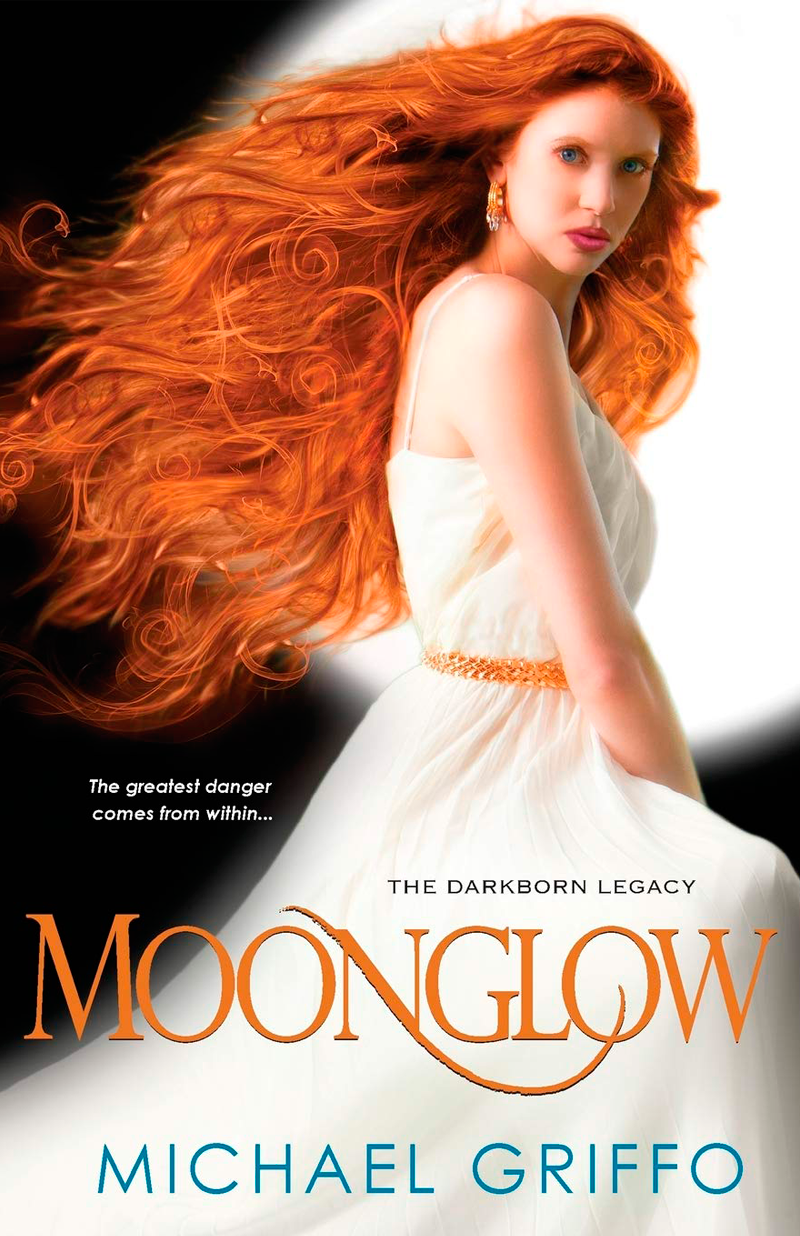 From the author of the acclaimed Archangel Academy vampire trilogy comes a stunning new series about a girl determined to defy her fate–and reclaim her future. . .
Something strange is going on with Dominy Robineau. All her friends in Weeping Water, Nebraska, have noticed–and it's way beyond teenage blues. As weeks pass, Dom grows consumed by anger, aggression, and violence, and she seems powerless to stop it. Then she turns sixteen, and things get really dangerous.
When her best friend is murdered, Dominy's father is compelled to reveal the truth behind the darkness that threatens to both overtake and empower her. Her boyfriend, Caleb, swears they'll find a way to change her destiny. But others are hiding secrets too, and gifts that are far more terrifying than hers. And even as she struggles to control her new abilities, Dom must contend with an enemy who wants her to use the beast within to destroy all those she loves, before she destroys herself. . .
GET THE BOOK
WHAT READERS ARE SAYING
"Dominy Robineau hasn't been herself lately… She's been so full of rage and having disturbingly violent thoughts. She's starting to think shes losing it, especially the morning after her sixteenth birthday when she wakes up beside her dead best friend. She has no idea what happened except for a vague memory of hearing a wild animal. She soon finds out that wild animal is her and she is cursed to a lifetime of turning into a werewolf. Now her best friend is dead, her dad has a deep dark secret, and she still can't figure out if Nadine is friend or foe.
Moonglow is riveting, with excellent pacing and a wonderfully ecelectic cast of characters. I feel as though I really got to know Dominy as I watched her go through the darkest time in her life and each of her friends added something unique and essential to the story. I know werewolf books have become quite popular but I believe Moonglow has some very unique aspects that really make it stand out in the crowd. Michael Griffo has once again proven himself to be an amazing writer with a story that kept me on the edge of my seat from beginning to end wondering what would happen next. I love that this book both suprised and excited me on a sometimes very predictable topic. I am hooked and am so anxious to read book two. Not only to find out where Dominy will go from here but also to find out more about those mysterious twins. I know there is much more yet to be uncovered."
– APRIL
"I really enjoyed this book. It was pretty different compared to other werewolf novels that I've read. I really enjoyed the characters too. This book was full of mystery, which I really liked. I never exactly knew what was going to happen because nothing was really clear until the ending. I really felt empathy for Dominy. She didn't really know what was going on and so many people around her were keeping secrets.
The only character that actually bothered me would probably have to be Dominy's dad. I mean, he knew so much more than he let on for a while in the beginning! My favorite character would probably have to be Caleb. Caleb stayed with Dominy even after he knew what was going on with her. This book definitely left at a cliff hanger and I'm really excited to see what comes next! I'd definitely suggest reading this book if you like paranormal or werewolf books."
– KRYSTIANNA
SIGN UP TO RECEIVE NEWS & UPDATES