REMEMBERING CHRISTMAS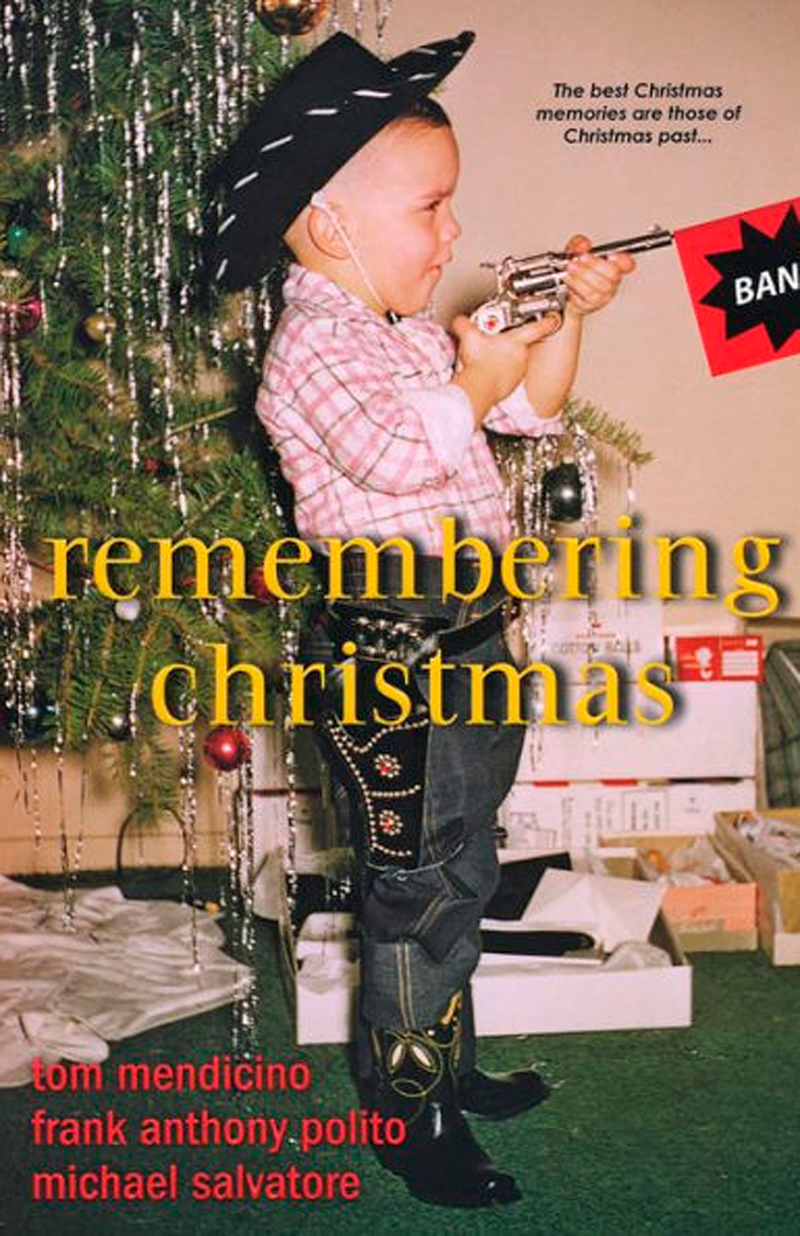 The childhood wishes fulfilled (or dashed), the magic of anticipation, fighting over the dinner table…these are the ghosts of every Christmas season. REMEMBERING CHRISTMAS brings together three yuletide stories that evoke the magic of the holidays, the ghosts of past loves and the promises of Christmases yet to come in a warm and sparkling anthology…
It's Christmas Eve in Tom Mendicino's Away, in a Manger, and James is snowbound en route from New York City to his West Virginia hometown. While the sight of a familiar Motor Lodge sparks longing for a roadside America of yesteryear, his visions of peppermint ice cream are thwarted by a vending machine. But amid the revelry at the local diner, James finds something far more satisfying that will change his Christmases for years to come.
In Frank Anthony Polito's A Christmas to Remember former Band Fag, Jack Paterno, knows exactly what he wants Santa Claus to bring him for Christmas 1991.  But this year that special present isn't a what–it's a who.  Before the big holiday arrives Jack must endure a trip to his hometown of Hazel Park, MI, aka Hazeltucky.  There, he encounters family, old friends…and a former flame from his days at Hillbilly High.
In Missed Connections by Michael Salvatore, two childhood friends reconnect in an airport lounge on Christmas Eve. And over cocktail-fueled reminiscences, they reconsider the paths they're on–and the roads never taken.
Get what you really want this holiday season, with three captivating stories stuffed with warmth, wit, and surprises in REMEMBERING CHRISTMAS.
GET THE BOOK
WHAT READERS ARE SAYING
"Remembering Christmas is a fun collection of holiday stories that offer a nostalgic look at seasons past…  [T]hese tales are packed with fuzzy feelings and a few hot surprises."
– INSTINCT MAGAZINE
"This wistful, gay anthology explores how 'home for the holidays' can take you back physically and mentally."
– LIBRARY JOURNAL
"Remembering Christmas is a good, gay yuletide compilation that is well-written and oftentimes hilarious as it hits home and warms the heart with its bittersweet boyhood memories told by each of the main characters. This book definitely makes for a great stocking-stuffer."
– EERIE GAY NEWS
"Given its Christmas theme, sales for this three-novella collection are likely to peak around the ho-ho holiday. Too bad – it has year-round quality."
– RICHARD LABONTE, BOOK MARKS
SIGN UP TO RECEIVE NEWS & UPDATES