ABOUT MICHAEL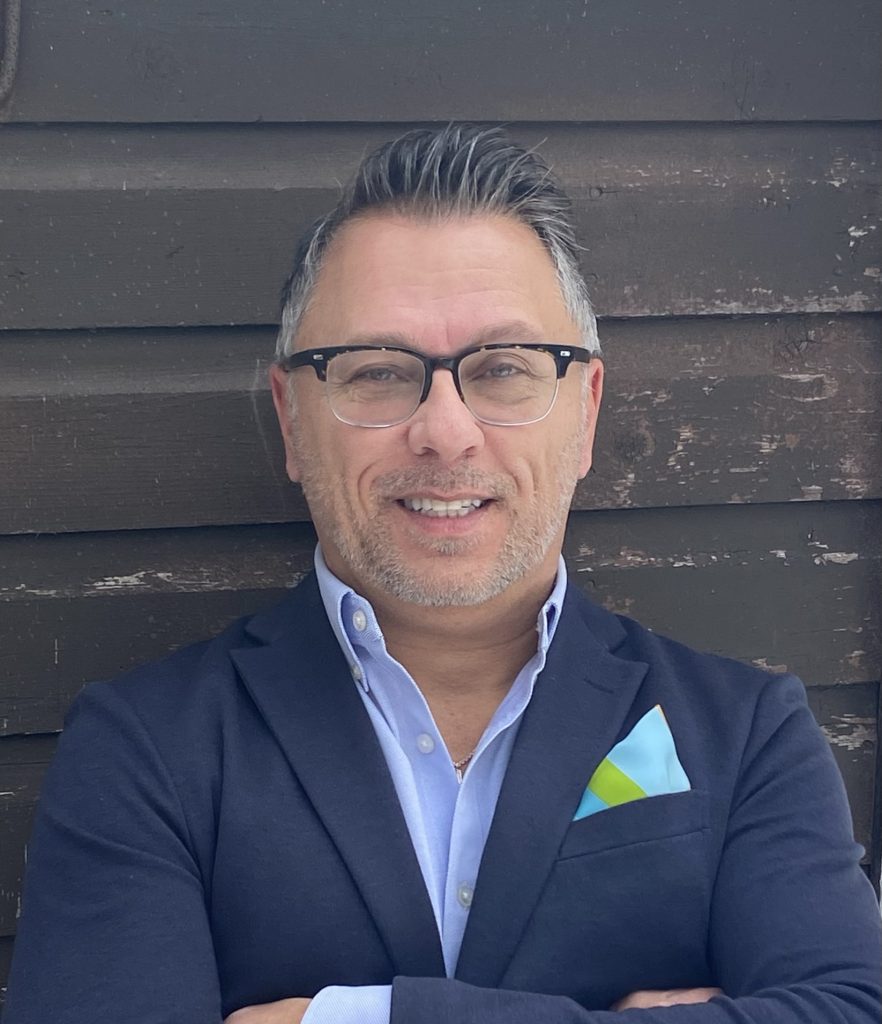 Me, In a Nutshell
I was born in Hoboken, New Jersey (home of Frank Sinatra) and until my family moved to Secaucus when I was in the sixth grade, I truly thought everyone was Italian Catholic. Sometimes I still do! Ironically, I'm allergic to garlic, which to an Italian is a venial sin. But I digress. After high school – which I absolutely loved and would do over in a heartbeat! – I went to New York University and majored in Journalism, but I never really felt like I lived up to my magna cum laude status. Yes, I've worked as a magazine editor, but I also did time as an actor, a waiter, a salesman, and even a legal assistant. Like most twentysomethings, I had to experience the New York City lifestyle, but after a few years of living in an apartment the size of a shoebox the luster faded, and I made the trek back to the suburbs. Culturally and aesthetically New York cannot be beat, but nothing is better than coming home to my own backyard and being able to hop in my car to drive to parts unknown. And the pandemic has taught us that life can be lived anywhere.
Inspiration
Growing up I was always writing stories. The first one was The Unexpected Visitor, about an alien who crashes an eleven-year-old's birthday party. Boy, do I wish I kept that a copy of that one! Then there was Triplets, something sinister with a protagonist named Lydia, and The Pink Lady, a horror story that still haunts me to this day. Then there was the soap opera I wrote in high school with the very glamorous, very enticing title of . . . Secrets. Don't have a copy of that either, but I remember the names of some of the characters – Nerissa, Sylene, Wade, Eagen – very soapy indeed.
Mainly I was fascinated with the supernatural and science fiction. Dark Shadows, Logan's Run, The Man From Atlantis, Battlestar Galactica, Buffy the Vampire Slayer, are some of my favorites that – for better or worse – shaped my storytelling. Even my all-time favorite novel – Jane Eyre – is a gothic classic laced with supernatural elements. That Charlotte Brontë was so far ahead of her time!
My other fascination aka obsession is with soap operas. I have loved them ever since I was a kid. I love that they're never ending, I love that they tell a story from multiple points-of-view, and I especially love that if someone dies, their twin will appear a month later. I think I've watched them all at one time or another, but my all-time favorite daytime soap is The Edge of Night followed in no particular order by Santa Barbara, Days of Our Lives, Guiding Light, As the World Turns, and The Young and the Restless, which I've been watching since I was fourteen! As far as the nighttime soaps go, I never missed an episode of Dallas, Dynasty, Bare Essence, The Secrets of Midland Heights, Paper Dolls, but nothing – and I mean absolutely nothing – beats Knots Landing. It is the best nighttime soap ever and my favorite television show of all time. And now I need to stop or else I'll never stop prattling on about the residents of Seaview Circle. And if you don't what Seaview Circle is please get thee to google.
Back to books!
As you might expect there are certain authors who inspired me to become a writer and keep inspiring me to be the best writer I can be. Shirley Jackson is quite simply a master. Her novel We Have Always Lived in The Castle is brilliantly haunting. I haven't read the entire Stephen King oeuvre, but I was surprised to find that Carrie is not just a thrilling story, but beautifully written as well. C.S. Lewis's Chronicles of Narnia is a perfect example of a children's series that transcends children's literature to become something provocative and thoughtful. His Screwtape Letters and Space Trilogy are just as insightful as they combine religious ruminations with science fiction.
As a young teenager I was greatly moved by the elegant prose of John Knowles's A Separate Peace and it will always hold a special place in my heart. As will F. Scott Fitzgerald's The Great Gatsby, which is simply gorgeous.
My taste is eclectic, but I think every writer should read across all genres because you never know what gem you'll uncover. I've challenged myself to do this and have stumbled upon some terrific writers – Gordon Merrick, Sarah Pinborough, Ian McEwan, Patricia Nell Warren, to name just a few.
Well, that's a little bit about me. Keep clicking through the site and you'll find out even more.
– Michael
SIGN UP TO RECEIVE NEWS & UPDATES