MURDER ON MEMORY LAKE
Book 1 in the Ferrara Family Mystery Series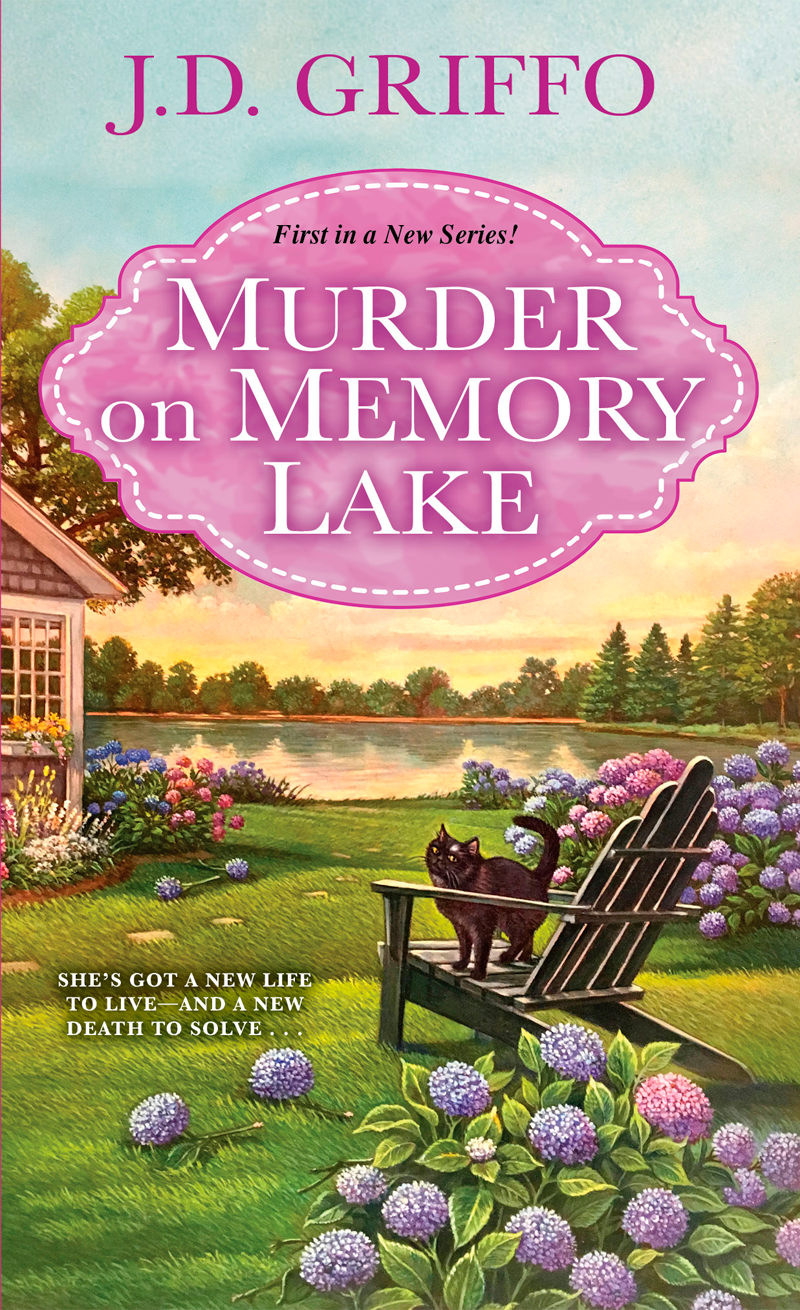 For Alberta Scaglione, her golden years are turning out much more differently than she expected—and much more deadly . . .
 
Alberta Scaglione' s spinster aunt had some secrets—like the fortune she squirreled away and a secret lake house in Tranquility, New Jersey. More surprising: she's left it all to Alberta. Alberta, a widow, is no spring chicken and she's gotten used to disappointment. So having a beautiful view, surrounded by hydrangeas, honeysuckle, and her cat, Lola, sounds blissful after years of yelling and bickering and cooking countless lasagnas.
But Tranquility isn't as peaceful as it sounds. There's a body in the water—and it belongs to Alberta's childhood nemesis. Alberta suspects foul play and when Alberta's estranged granddaughter, an aspiring crime reporter, shows up, it only makes sense for them to team up and investigate . . .
Includes Italian recipes from Alberta's kitchen!
GET THE BOOK
WHAT READERS ARE SAYING
"This is the first book in a new series and what a start it was. I loved this loud, boisterous, sassy Italian family. When Alberta Scaglione's spinster aunt dies, she leaves her niece her lake house and money in Tranquility, NJ. Alberta is a widow and her children are grown, so she's happy to start a new phase of her life. Moving to the house on Memory Lake Alberta expected to have a nice peaceful place to retire but what she didn't expect was to walk out and see a body floating in the lake. Just as the local law arrives so does Alberta's granddaughter, Jinx. Jinx is a reporter and when she pitches an investigation to her boss, he shuts her down. Alberta and Jinx decide they will work together to solve the mystery of who killed Lucy Agostino, Alberta's childhood nemesis.
This is a fun cozy mystery story. With the big Italian family, quirky characters (one of her sisters is a nun who left the convent) and the small town atmosphere, I wanted to head off to Tranquility to meet up with them all. Alberta and Jinx, the two main characters, bicker with each other as well as other characters, while loving each other unconditionally. Alberta is intelligent and feisty while Jinx is a capable reporter and amateur sleuth. As the story unfolds there are a few suspects, some red herrings, some twists and turns that left me guessing. This book had a lot of character building, so the mystery sometimes seemed to take a back seat to the craziness of the family, but that was okay, because I enjoyed the quirkiness. The final reveal was not on my radar and was a bit out there, but it fit with the rest of the story. I listened to this book and my only complaint was the Italian phrase at the opening to each chapter. I did not know what the phrases meant and it was not translated in the story. The narrator did a great job with the various voices, especially the Italian voices. I felt like I was right there listening to the characters. Overall I enjoyed this book and am looking forward to my next visit with The Ferrara Family."
– GRATEFUL GRANDMA
"Life is anything but serene for a widow making a new life for herself in Tranquility, New Jersey.Alberta Ferrara Scaglione has precious few kind memories of her life as a wife and mother in New Jersey. She didn't quarrel with her late husband, Sammy, but she never really loved him either. Her daughter, Lisa Marie Scaglione Maldonado, is another story. Alberta and Lisa Marie fought likes cats and dogs until the Maldonado family finally moved to Florida—"and not the fun part," as Lisa Marie's daughter, Jinx, points out, but the landlocked burg of Eufala. So Alberta considers it more or less her due when her elderly Aunt Carmela leaves her a home on beautiful Memory Lake in the idyllic town of Tranquility. Her life gets even better when Jinx, having dutifully attended Chipola College, near her Florida home, high-tails it back to the Garden State, where she gets a job at the Upper Sussex Herald. Only one cloud shadows the grandma-granddaughter reunion: the body of Alberta's childhood frenemy, Lucy Agostino, floating practically outside Alberta's front door. But even this cloud is silver-lined. The search for Lucy's killer provides the perfect excuse for Alberta and Jinx to bond. Supported by Alberta's sharp-tongued ex-nun sister, Helen, and their sister-in-law Joyce, grandma and Jinx do what feisty women everywhere do best: solve a murder.Griffo launches a series with something for everyone: eager young newshounds, well-seasoned sleuths, and a stash of Italian recipes (some gluten-free) to boot."
– KIRKUS REVIEWS
"Move over Jessica Fletcher and Jane Marple, there's a new old widowed/spinster sleuth in town. And she's just as feisty, nosy, and independent as the rest. The difference is she's Italian.
Alberta Scaglione, planned and spending her golden years free of care, but after her husband dies and leaves her a pennyless widow. She isn't looking forward to them. That is until she gets a call and realizes that her spinster aunt has left her her her house on the lake, in the small town of Tranquility New Jersey. Everything is all but tranquil until the body of Alberta's childhood nemesis is found in the pond out back.
It's a great first book with lots of great characters and a good setting. The mystery was great too and I loved figuring it out."
– RHOFFMAN89.
SIGN UP TO RECEIVE NEWS & UPDATES