WELCOME
THAT'S MISTER GRIFFO TO YOU!!!  
THIS FALL I'M TEACHING A PLAYWRITING CLASS AT ATC STUDIOS IN CLIFTON, NJ.  COME JOIN THE FUN, LEARN THE BASIC ELEMENTS OF PLAYWRITING, AND BY THE END OF THE CLASS YOU'LL HAVE WRITTEN YOUR OWN SHORT PLAY.
CLICK BELOW FOR MORE INFO!
http://www.atcstudios.org/theatre_clifton_nj_classes/theatre_conservatory_class_schedule.html
ANOTHER GREAT STARFALL REVIEW – THIS ONE FROM BOOKLIST:  Griffo's irreverent humor and wonderfully diverse cast of characters make this paranormal series stand out in a sea of otherworldly multivolume sets.
Chapter 16 of HOLD BACK THE NIGHT is now in the Blog section.  The last line of this chapter is one of my absolute favorites!  If anyone is listening, it would make a BRILLIANT cliffhanger for a TV series!  Next week will be the epic conclusion!
COMING SOON  – Info on how you can license my plays.
STARFALL REVIEW . . . A SHORTY, BUT A GOODIE!
http://www.nightowlreviews.com/v5/Reviews/Crossroadreview-reviews-Starfall-by-Michael-Griffo
I'M A YOUTUBE-LEBRITY!  CHECK OUT MY LIVE CHAT WITH RACHEL FROM READING IN TWILIGHT – AND LOOK FOR YOUR CHANCE TO WIN ALL THREE ARCHANGEL ACADEMY BOOKS
http://www.youtube.com/watch?v=ttU_lBBmYa4
CHRISTMAS IS HERE!! 
The time has come to check out my blog and start reading the prologue and 1st chapter of HOLD BACK THE NIGHT.
Each week I'll post a new chapter of my very first unpublished novel – HOLD BACK THE NIGHT – as an early Christmas present!  Think of it as AMERICAN HORROR STORY meets REVENGE.  (Or for those of us old enough to remember DARK SHADOWS meets KNOTS LANDING!)  It's a really fun gothic soap opera with vampires and cliffhangers so however you look at it, it'll be a fun ride!  Stay tuned!!
HOLD BACK THE NIGHT
a new novel by Michael Griffo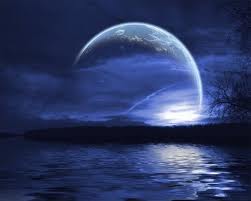 Happy Holidays – Now start reading!
AND SUNBLIND GETS A RAVE!!
http://www.booklistonline.com/Sunblind-Michael-Griffo/pid=6253597
I'M GUEST BLOGGING . . . IN ECUADOR!!!
Click on NEWS/MEDIA and read all about it!
IT'S PURE FAN-DEMONIUM HERE!
Click on the Talk To Michael page and check out the first ever piece of FAN ART inspired by The Archangel Academy Series!!!
And yes you know what's coming next . . . wait for it . . . it's FAN-TASTIC!!!
PSST!!! Rumor has it I'm AWESOME!  Check out the News/Media page to find out why!
After years of trying to do it on my own I wisely took a friend's advice and brought in a team of professionals to give my website a much needed make-over.  Drum roll please!  Welcome to the new – and vastly improved – MichaelGriffo.com!
My hope is that you'll find this site fun, informative, and a place you enjoy visiting.  We'll chat, we'll laugh, we'll interact and get to know each other better.  To start things off, here are some Griffacts (facts about me that is) that will shed some light on who I am as a person and a writer.

Background
I was born in Hoboken, New Jersey (home of Frank Sinatra), but moved to Secaucus when I was in the sixth grade.  After high school, I went to New York University and majored in Journalism and since then I've worked as a magazine editor, actor, and even a legal assistant.  Like most twentysomethings, I had to experience the New York City lifestyle, but after a few years of living in an apartment the size of a shoebox, the luster faded and I made the trek back home to the suburbs.  Culturally and aesthetically New York cannot be beat, but nothing is better than coming home to my own backyard and being able to hop in my car to drive to parts unknown.
Inspiration
Growing up I was always fascinated with the supernatural and science fiction.  Dark Shadows, Logan's Run, The Man From Atlantis, Battlestar Galactica, Buffy the Vampire Slayer, are some of my favorites that – for better or worse – shaped my storytelling.  Even my all-time favorite novel – Jane Eyre – is a gothic classic laced with supernatural elements.  That Charlotte Brontë was so far ahead of her time!
As you might expect there are certain authors who inspired – and keep inspiring me – to become the best writer I can possibly be.  Shirley Jackson is quite simply a master!  Her novel We Have Always Lived in The Castle is brilliant and a must read.  I haven't read the entire Stephen King oeuvre, but I was quite surprised to find that Carrie is not just a thrilling story, but beautifully written as well.  C.S. Lewis's Chronicles of Narnia is a perfect example of a children's series that transcends children's literature to become something provocative and thoughtful.  His Screwtape Letters and Space Trilogy are just as insightful as they combine religious ruminations with science fiction.  The simple, yet evocative prose of John Knowles's A Separate Peace will always hold a special place in my heart, as will F. Scott Fitzgerald's The Great Gatsby, which is just gorgeous.  
And nothing says inspiration like imitation!  Right after I read Suzanne Collins's wild ride that is The Hunger Games, I knew I had to write my next novel – MOONGLOW – in the first person, present tense.  And so I did!
So that's a little bit about me.  Keep clicking through the site and you'll find out even more!
Thanks for visiting!
Michael